4 Famous People Who Suffer From Hearing Loss | Beltone PA
Whoopi Goldberg, Rob Lowe, Bill Clinton and Eric Clapton — they're among the most famous people in the world, each of them immensely talented and with a roster of accomplishments to back up that talent. But did you know each of them also suffers from hearing loss?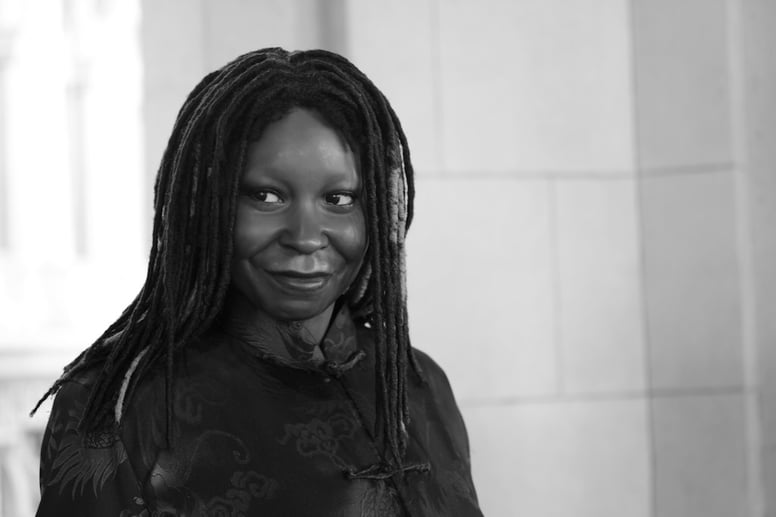 Whether it happened when they were a child or as an adult, all four have had to find treatment options for tinnitus or figure out what to do about sudden hearing loss. They've dealt with this frustrating problem with grace and humor and they haven't let it hold them back from hitting the greatest heights in their professions.
Here's a profile of each one of these gifted individuals, which should provide you with some inspiration. All four have never let hearing loss stand in the way of their callings.
Whoopi Goldberg: "I Went to Too Many Loud Concerts"
Whoopi Goldberg has had an amazing career. She's one of the very few actresses in the world to accomplish the EGOT, meaning she's won at least one Emmy, Grammy, Oscar and Tony. She's hysterically funny and she's currently a co-host on the popular daytime TV talk show "The View." But she's also a gifted dramatic actress. Her work in "The Color Purple" is considered one of the great performances of the past few decades.
Goldberg once confessed during an episode of "The View" that she wears hearing aids. She attributed her hearing loss to going to concerts in the 1960s, where she stood near the speakers, saying she loved to hear loud music. Alas, her enjoyment of the songs eventually led to hearing loss.
But in a case of making lemons from lemonade, Goldberg has used her platform as a famous actress to encourage her fans to take better care of their ears. She tells them to get their hearing tested and avoid loud noises so they don't have to go through the same struggles she has.
Rob Lowe: Hearing Loss From a Case of the Mumps
When actor Rob Lowe was a baby, he got the mumps. His illness went undiagnosed, and eventually he lost hearing in his right ear after the virus wreaked havoc on his cochlea, the part of the inner ear that reacts to the vibrations of sound. Lowe wasn't even a year old when he lost his hearing, so he's been living with it for his entire life.
Of course, it hasn't impacted his career a bit. Lowe has shined as one of the most dazzling actors in Hollywood for decades, coming up as part of the "Brat Pack" during the 1980s and later segueing into a series of successful TV roles. He has starred in shows including "The West Wing," "Parks and Recreation" and "The Grinder."
Lowe doesn't talk a lot about his hearing loss, but he has said that as he gets older, it has become more difficult to go to places with low, buzzing noise, such as restaurants. He says he tries not to think about what he lost and rather embraces what he has, a life outlook that anyone could stand to learn from.
Bill Clinton: Wearing Hearing Aids for 20 Years
Bill Clinton was still president of the United States when he got fitted for his first pair of hearing aids back in 1997. At age 51, Clinton decided to get the devices after struggling for years with high-frequency hearing deficiency. He has attributed the problem, like Goldberg, to music — Clinton played the saxophone for years, and he said loud band practices and his affinity for rock and roll contributed to his hearing loss.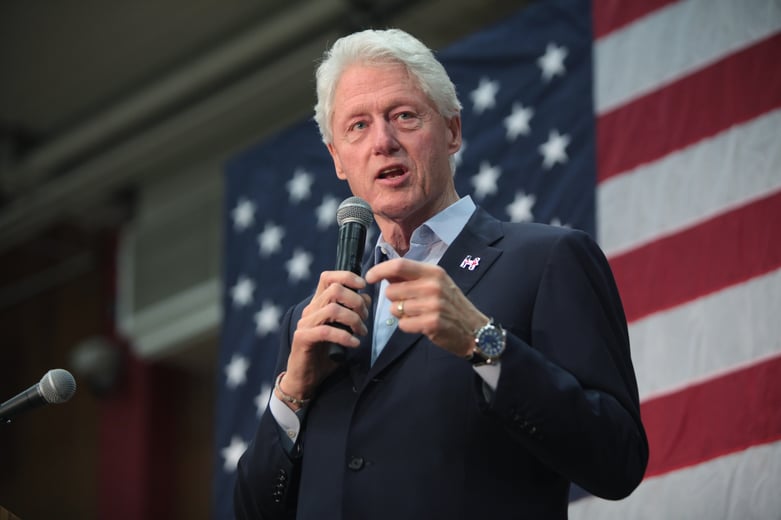 When Clinton got his hearing aids, those on the right and left praised him for becoming a baby boomer symbol of how to deal with aging. Many boomers felt reluctant to get hearing aids or to admit they had hearing issues. They felt embarrassed and didn't want to admit they needed help.
But when the president showed it was okay, and indeed desirable, to address those problems head-on, it shone a positive light on how to deal with hearing loss. Clinton wasn't the first resident of the White House to use a hearing aid. Ronald Reagan, too, suffered from hearing loss and made headlines in 1983 when he began wearing his aids in public.
Eric Clapton: Living With Tinnitus
Musicians spend their entire lives around loud noise. They put on concerts where the decibel levels go well above the recommended safe levels. The tradeoff for that exciting, rocker lifestyle is often hearing loss. Eric Clapton, the wildly popular British singer, suffered tinnitus and loss of hearing in both ears, which he says came from years of exposure to loud music.
It wasn't just on the road, though. Clapton has confessed that he would pump up the volume while recording in the studio because he enjoyed the vibrations and sensations. The approach certainly worked for his music — the former Yardbirds and Cream member is the only person ever to have been inducted into the Rock 'n' Roll Hall of Fame three times. Alas, his hearing never recovered from his glory days of guitar playing.
Other Famous People With Hearing Loss
These four celebrities represent just the tip of the iceberg when it comes to hearing loss. Many other musicians, actors, models and athletes also suffer from hearing loss, just like the rest of us. Rest assured that if you're having trouble with sudden hearing loss, you are not alone.
Share this