Hearing Aids With Bluetooth Technology
Hands-free calling is just the beginning
Small and lightweight, Beltone Phone Link 2 is the only device to use 2.4 GHz technology for a secure connection between your Bluetooth® phone and your hearing instruments.
Hear the phone ring in your hearing aids, even when the phone is put away in a pocket or handbag. Speak hands-free, and enjoy crisp, clear conversation in both ears. Use the mute button to eliminate background noise when you're conversing in loud surroundings.
Phone Link 2 also serves as a remote control to change your environmental programs and adjust hearing aid volume whether or not you're on the phone.
And, the Beltone SmartRemote™ app works with Phone Link 2 to turn an iPhone® or Android® phone into a discreet, full-function remote control.
Why Choose the Phone Link 2?
Phone Link 2 is small, lightweight and highly effective at facilitating seamless phone conversations. It features a mute button that eliminates background noise and a strong, feedback-free speech signal for enhanced sound clarity during phone conversations. It also has dual microphones that make phone conversations easier to hear and understand.
The Beltone Phone Link 2 is highly versatile as you can use it to change environmental sound programs and adjust the volume even if you're far away from your phone. It works well with the Beltone SmartRemote app to turn your smartphone into a remote control.
Call Beltone today or download the Beltone Phone Link 2 brochure for more information on this amazing wireless accessory.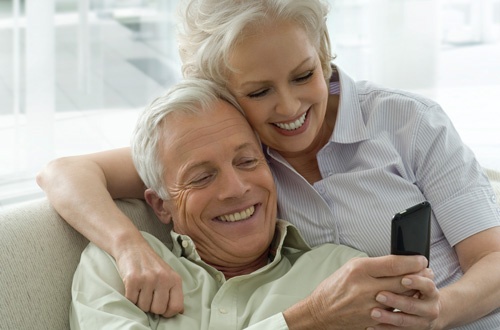 People Also Viewed
Get in touch with us!
Please send any questions or comments and we will get back to your shortly. We'd love to hear what you think!