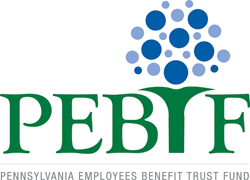 SHARE:
Section 14: Hearing Aid Plan (PEBTF)
14.1 Summary
The hearing aid benefit offers you and your eligible Dependents the opportunity to apply for a hearing aid reimbursement allowance. The Hearing Aid Plan is not available to Bronze Plan Members.
14.2 Hearing Aid Benefit
This benefit is limited to one hearing aid per ear per 36-month period (1,095 days). Eligibility for a replacement aid or aids becomes effective 36 months from the order date of the previous aid obtained under the program. Binaural aids or CROS aids will be considered with medical authorization.
14.3 Reimbursement Allowances
If it is medically substantiated that an aid is required, the program will allow reimbursement to you for one of the stated Maximums listed below:
For a monaural aid (one) in either ear, the program will allow up to a Maximum of $900
For binaural aids (an aid in each ear), the program will allow up to a Maximum of $1,800
For a CROS aid, the program will allow up to a Maximum of $2,400
The order date is used to determine the date of service.
Under no circumstances is payment considered for a hearing aid unless the audiometric examination and the hearing aid evaluation test are performed within six months of the most recent otologic examination of the ear by licensed practitioners.
14.4 Application for Hearing Aid Reimbursement
A PEBTF Hearing Aid Claim Form must be completed in its entirety and returned to the PEBTF. The form is located at www.pebtf.org/Resources or you may contact the PEBTF to request a form be sent to you.
The following information must be submitted to the PEBTF along with the claim form:
Physician or audiologist statement of Medical Necessity. If you are requesting a replacement of an aid previously reimbursed under this program, you may submit a medical waiver in lieu of a certificate of medical clearance.
Itemized statements and paid receipts showing the purchase of the hearing aid and/or the charges for the hearing aid evaluation test, including the dates of service and/or purchase.
14.5 Plan Exclusions/Limitations
Hearing aid evaluation tests or hearing aids for which there is no physician's certificate of Medical Clearance (medical waiver accepted for replacement aids obtained under the program)
Otologic and/or audiometric examinations by a physician or audiologist and any audiometric examination billed separately and not included in the total dealer charge for the hearing aid
Hearing aids for which the audiometric examination and/or hearing aid evaluation test took place more than six months before the most recent otologic examination of the ear by a licensed practitioner
Drugs or medications prescribed in conjunction with the hearing aid
Replacement parts or batteries
Any service for which coverage is available through a group medical plan covering the Member
Replacement or repair of hearing aids that are lost or broken, unless at the time of replacement, 36 months (1,095 days) have elapsed since services were last rendered
Charges billed for the completion of insurance forms
Questions about your hearing aid benefits? Get in touch with us by calling or scheduling an appointment below.