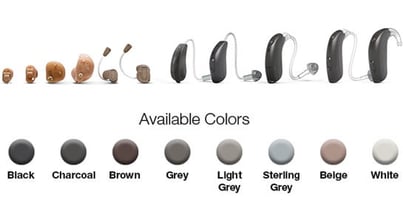 Beltone Trust™
Small, virtually invisible and built to last.
Beltone Trust is making an entirely new hearing care experience possible with the ease and flexibility of your new Remote Care feature. From faraway trips to the comfort of your sofa, our newest technology offers service and adjustments from a Beltone Hearing Care Professional so that you can go with your day without interruption. And by seamlessly synching your hearing instruments, wireless accessories, and smartphone apps, everything works better together so that you always stay connected.
Rediscover life by uncovering the sounds you've been missing.
Beltone Trust™ Features
Some of this device's best qualities include
The smallest, most discreet and powerful line of hearing aids yet.
Smartphone Integration: Beltone Amaze™ connects to your iPhone, iPad, iPod Touch, and select Android devices* - without having to wear an adapter of any kind. This makes your hearing aids work as if they are wireless headphones delivering premium quality sound.
Remote Care™: Allows your Beltone Hearing Care Professional to make adjustments to your hearing aids no matter where you are.
CrossLink Directionality 2: Your hearing aid monitors your surroundings and adjusts its settings automatically to help you identify where sounds are coming from - in front of you, behind you, or beside you.
It's time to improve your hearing. Visit the nearest Beltone hearing aid center today and enjoy the best personalized treatment and after-sales care in the industry.