Beltone Western PA Locations
Hearing loss takes the enjoyment out of many everyday activities, from watching a movie to spending time with friends and family. Don't let it rob you of even one more day. Beltone is Western PA's most trusted brand of hearing product. But we don't just sell hearing aids — our experienced staff also ensures that you are happy and hearing well for years to come.
Book Hearing Evaluation
Millions of people throughout the United States suffer from hearing loss but don't pursue treatment for it. It could be that they're embarrassed or maybe it's the cost of hearing aids. Whatever the reason, living with hearing loss can take a toll emotionally, physically and financially. Not only can it lead to medical conditions like dementia, but it's also incredibly stressful. Hearing loss complicates jobs and relationships, since communication is such a vital asset.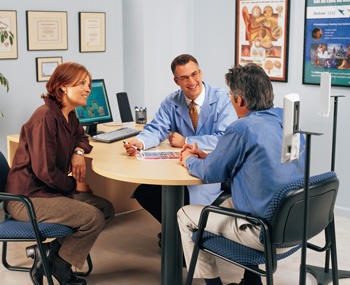 From the moment you walk through the doors of one of our Western PA Hearing Aid Centers, you will experience the difference. Our goal is to improve your ability to hear so you can get back to enjoying the things you love. But we don't just sell hearing aids — our after-care program, BelCare™, also makes sure your products assist you for years to come. With Beltone, we're committed to compassionate care for the long run.
Proudly Serving Patients At These Hearing Center Locations:
Visiting a Hearing Test Center in Western PA
Once you make a decision to improve your hearing, we're there to simplify the process. It all starts with a comprehensive hearing evaluation. Hearing screenings can be done at one of our hearing test centers in Western PA. However, we know that travel is difficult for some patients. That's why our professional audiologists make home visits if it becomes necessary.
The hearing screening involves a multi-step process where we determine the measure of your hearing loss. Not every customer requires hearing aids, so we guarantee an honest assessment. We don't just sell products — we help people. The hearing test will involve:
A physical examination of the ear with an otoscope
A word discrimination test
An air and bone conduction test
Each screening is followed up by an analysis of your results using an audiogram. This visual aid will show the extent of your hearing loss. Using this, we can get you outfitted with a high-quality hearing aid.
Continuous Hearing Care at Beltone in Western PA
Purchasing a hearing aid at a Beltone location is not the end. We know that issues may arise, and our goal is to keep you hearing well for the long haul. BelCare™ is a program afforded to all Beltone customers. As one of the most comprehensive hearing programs, it protects you and the investment of purchasing hearing aids by providing continual care and assistance.
As time passes, your hearing aids may require repairs. You can visit any of our stores in Western PA or beyond for assistance. We don't just rush through the process of fixing your hearing aids — we ensure that each repair is customer-specific. We make sure you're hearing better than ever each time you come to us.
If you live in Western PA and want to experience a world of fuller sounds, then visit one of our Beltone locations today to receive a hearing evaluation.