CUSTOM HOCKS NOISE BRAKERS
Protect Your Hearing Today
Custom Hocks Noise Brakers are used by industrial workers, farmers, hunters, target shooters, sportsmen, musicians, music lovers, musicians, hobbyists, motorcyclists, those who operate recreational equipment, operate lawn and yard equipment, and attend sporting events.
Custom Hocks Noise Brakers are made from an impression taken from your ear. They completely seal off the ear. Any sound entering the ear will pass through the Hocks Noise Filter.
The ear mold is made, a hole is drilled into it, and the filter is inserted into the hole. Because each plug is made for an individual ear, Custom Noise Brakers have a better seal, resulting in better protection.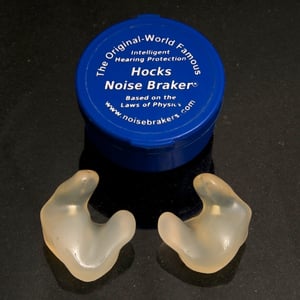 Hocks Noise Braker Advantages
Permit Conversational Sound
Permit Air to Enter Ear
Non-disposable
Cost Effective
Comfortable
Stay in Ears Without Pressure
Give Constant Protection
Available in Many Colors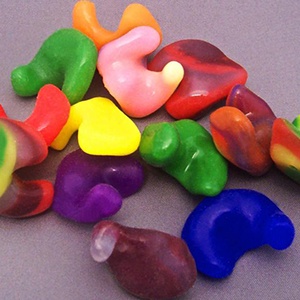 Custom Hocks Noise Brakers - $220.00
$88.00 With Hearing Aid Purchase
(one color only)
Custom made hearing protection utilizing the Hocks Noise Filter requires individual impressions of the ear.
Please submit your information below or call us at 717-753-3344 with any questions or to schedule your ear impression appoinment.