Why Your Father Doesn't Want Hearing Aids - Hearing Aids For Men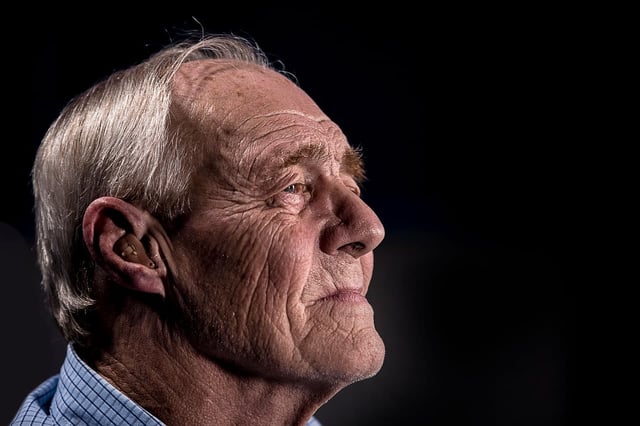 Convincing your dad to use hearing aids may not be an easy task. While elderly men will more likely need hearing aids than women, they are less likely to buy or even use them. There are many reasons people don't wear hearing aids, but when your dad starts to show obvious signs of hearing loss, what do you do? Use these helpful tips and ideas when you want to get a hearing aid for a loved one.
Understand the Hearing Aids Stigma
Today, hearing aids fit nicely behind the ears. But they're still associated with signs of aging. Many men don't accept the obvious symptoms of aging, so they may decide not to buy or use hearing aids. They feel that using hearing aids is a sign of losing their power and vitality. But they keep saying "what?" and asking you to stop mumbling. To convince your dad to use these devices, you need to show him the compact size, power and effectiveness of modern hearing aids.
Why Men Are Resistant to Hearing Aids
Men who need to use hearing aids are resistant due to practical and emotional reasons. Practical issues that have kept some men away from these helpful devices include the following:
Some hearing aids may not work in crowded, noisy environments.
Batteries and other hearing aid accessories may be quite expensive.
Wearing, adjusting and taking them off may be difficult for seniors with unstable hands.
Some devices cause discomfort and irritation.
However, most of the reasons why elderly men refuse to use hearing aids are emotional.
Women tend to have long hair to cover their devices, but most men don't.
Men like to keep their image of potency and vitality.
Most men feel that using these devices makes it obvious that they're losing an important bodily function.
Men tend to ask people to speak up during conversations instead of admitting they can't hear properly.
Tips for Talking About Hearing Loss
When you're ready to discuss this issue with your dad, you need to do so with tact. Here are some tips that can help you convince your dad to start using hearing aids.
Do your research: He'll appreciate it if you can provide a lot of useful and accurate details about hearing loss, treatment and the use of hearing aids. Explain that the looks of hearing aids have changed a lot over time and there is even options for camouflage hearing aids.
Choose the best time: Make sure your dad is in a good mood before you discuss this sensitive issue. Avoid bringing it up when you're frustrated with his hearing impairment.
Emphasize the effects: Instead of focusing on the hearing loss, let your dad know how the loss affects his life. Let him feel that you're unhappy he can't enjoy his outdoor games and musical events as much as he did before. Hearing loss is also linked to Alzheimer's disease and dementia.
Provide as much help as possible: Give him all the help he needs to get the best hearing aid. Take him to see an audiologist. Get the best Beltone hearing aid that will be suitable for his age and easy for him to wear and adjust.
If you believe your loved one is in need of a hearing aid, choose Beltone. We provide exceptional hearing test services to each of our patients. We also know how to recommend the perfect programmable hearing aids for each unique individual. Any device you get with us, no matter the technology level, will be backed by a five-year warranty along with lifetime free batteries and support services. If you, your father or someone else needs more information about hearing aids, contact us now or call us at (717) 763-1210.
Share this