Negative Effects Of Ignoring & Trying To Adapt To Hearing Loss
Hearing loss is a fairly common occurrence, however, many people are reluctant to acknowledge their hearing loss. They may worry about being perceived as different or old. They could also be concerned about discrimination if they admit to hearing loss.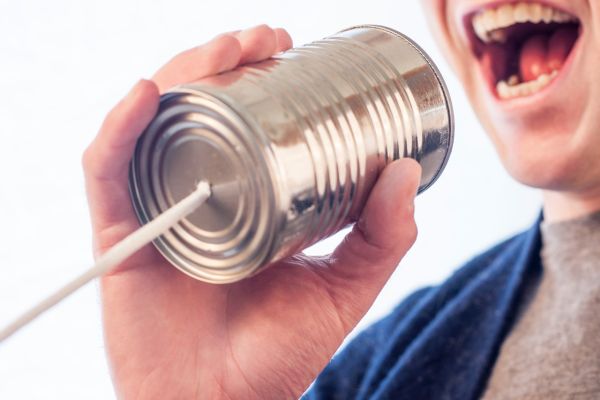 These fears can lead people to try to cover up their hearing loss. Watch for these signs that you or someone you know is adapting to hearing loss instead of getting it treated.
1. Pretending to Hear
Many people who lose their hearing pretend they can hear perfectly. They read situations in an attempt to keep up with the conversation instead of asking someone to repeat themselves. They might smile or nod based on the reactions of others in the group, hiding their confusion. They know they didn't hear what was said, but they don't want to admit it. This is also referred to as "social bluffing," or pretending through a situation even when you don't know what's going on.
2. Lip Reading
Lip reading takes a little practice. Many people experiencing hearing loss use this as a way to understand what others are saying without having to ask. They do more than read lips, though. They also read the facial expressions and body language of the people around them, taking their cues from the mood of the room. A sign of lip reading is making sure to face the speaker at all times to have a clear view of their lips.
3. Turning up the Volume
Listening to the radio or watching television becomes more challenging with hearing loss. People need to turn up the volume on these media well beyond what they are used to. If you notice someone blasting the TV or radio volume, it could be a sign of hearing trouble. You might also realize you are having this issue if loved ones or neighbors complain about the loudness of your media.
4. Avoiding Social Interactions
People with hearing loss can become isolated by avoiding social interactions. They may not want to be around other people because they can't understand what they are saying. Avoiding people means they don't have to ask others to repeat themselves, which may feel embarrassing if it happens over and over.
5. Difficulty Chatting on the Phone
Hearing loss can make phone conversations more difficult. The person may have trouble hearing someone on the other end of the line and the may also talk louder themselves without realizing it.
6. Headaches at Day's End
After straining to hear all day, a person may develop a headache. They could also feel exhausted from the mental effort.
Do You See These Effects of Hearing Loss?
If you notice a loved one or yourself exhibiting these qualities, then you should get your hearing tested so you can receive assistance. You can get started by taking our free online test.
Share this