How Hearing Loss Is Linked To An Increased Risk Of Falling
Untreated hearing loss can lead to a multitude of difficulties.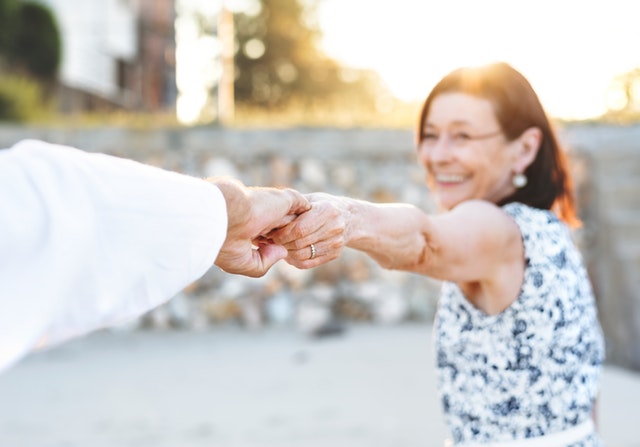 For older Americans, falls are the leading cause of both non-fatal and fatal injuries. Not only do falls threaten the safety of seniors, but they can also lead to a loss of independence and generate an enormous amount of economic hardship. If measures are taken once older adults notice that they're struggling with hearing loss, falls among seniors could be substantially reduced. Let's examine the relationship between hearing loss and increased risk of falling and explore options that could prevent falls from happening in the first place.
Ways Hearing Loss Is Linked to Falls
A research study by Dr. Frank Lin from the Johns Hopkins School of Medicine found that even mild degrees of hearing loss (25 dB loss) triple the risk of an accidental fall. As hearing loss levels increase, so too do the risks of falling — 140 percent for every additional 10 decibels of hearing loss.
While the main cause of this link is unknown, researchers speculate that there could be a few reasons that the loss of hearing is associated with falling, including:
Lower environmental awareness: When you don't hear well, you could have poor awareness of your overall environment, including tripping hazards like pets, objects, things going on around you and even other people.
Lack of spatial awareness: Hearing also helps with spatial awareness — where you are in relation to other people and objects. Spatial awareness is an important aspect of depth perception. Distorted depth perception can cause a person to stumble and fall.
Cognitive overload: If you suffer from hearing loss, your brain can become overwhelmed as it takes more of your mental resources to hear and interpret sounds. Gait and balance are very cognitively demanding, and without the necessary brain resources, they can worsen.
Hearing Improves Overall Balance
Hearing aids can make a definitive difference by improving balance. These devices help with auditory reference points and landmarks that can help users recover spatial alertness and allow them to maintain their balance.
Get Regular Hearing Checks at a Beltone Location Near You
If you're having difficulties with your balance, a loss of hearing could be to blame. We invite you to contact the specialists at Beltone who can assess your hearing to determine whether you need hearing aids. Regular hearing checks will greatly reduce your risk of falling as you become older, so request an appointment today.
Share this