Hearing Aid: Fact Or Fiction - Is It Time For A Hearing Aid?
Common misconceptions about hearing aids can make people avoid an effective hearing loss treatment. Unlike sight loss, it's possible to live with hearing impairments for a long time without doing anything to manage the problem. Most doctors don't complete hearing tests, so they're clueless when you ask them whether it's time for a hearing aid.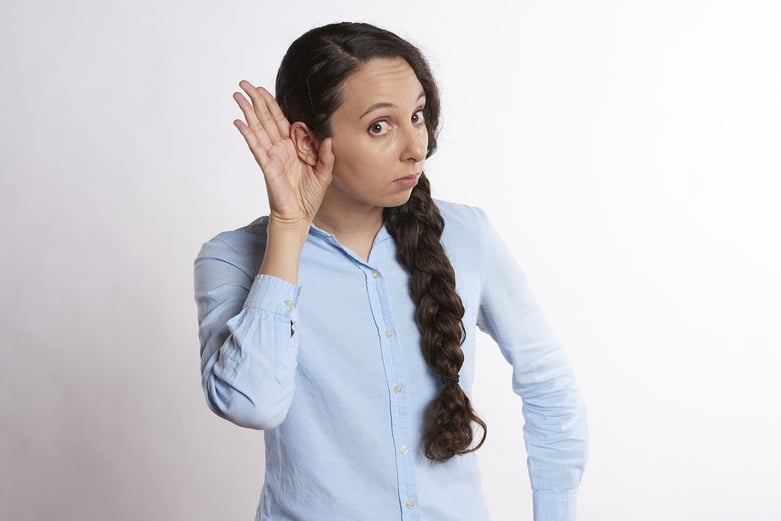 Unfortunately, many people with hearing loss hold onto different fictitious ideas about hearing aids, and they don't know the benefits. The long-term consequences of hearing impairment may be severe. Let's answer a few questions to expose some common myths about hearing aids.
Q: Is There Treatment for Hearing Loss?
A: While the hearing loss may not be reversible, it can be treated. Hearing aids amplify sound and restore a person's ability to hear clearly. After testing your hearing, a professional audiologist will program the hearing device so that you can hear virtually all the sounds you couldn't hear before.
Q: When Should I See a Doctor?
A: Instead of seeing a doctor for treatment of hearing loss, it's best to see a trained audiologist. Unfortunately, most general practitioners don't take time to test their patients for hearing loss. Doctors are supposed to refer their patients to hearing specialists or audiologists when they report hearing problems.
Q: Are Hearing Aids Worth the Cost?
A: Hearing aids may not be cheap, but they're worth every dollar you spend on them. Here are some of the benefits of a hearing aid:
Improved earning power: Hearing loss can drastically reduce your annual income and ability to get better-paying jobs.
Slower decline of cognitive functions: Improved hearing reduces the risk of dementia and other types of brain impairments.
Improved quality of life: Correcting your hearing with aids improves your quality of life, enhances social interactions and makes you a happier person.
Increased safety: You can avoid danger when your hearing aid helps you hear ambient sounds. On the road, you'll hear traffic noises, emergency vehicles and wild animals in your neighborhood.
Q: Are Hearing Aids Difficult to Use?
A: The most modern hearing aids have unique features that make them easy to wear, adjust and take off. Hearing aids can now detect the direction of a sound, filter out noise and help you stream audio from your handheld devices. Many new devices also have smartphone integration features.
Q: Can I Purchase My Hearing Aids From Any Online Store?
A: It's better to work directly with an audiologist than to order hearing aids online or from a specialty store. An audiologist will help you choose the best hearing aid and program it to suit you perfectly. Your professional care will also include:
Hearing aid evaluation
Instruction on how to use and maintain your device
Repair and rehabilitation services
Follow-up care and support
If you have more questions, get answers from Beltone. Once you've decided it's time for a hearing aid, we'll be able to help you with our exceptional hearing test services. Then, we'll recommend and offer the most suitable programmable hearing aid for you. Any device you get from us will be backed by a five-year warranty, and we'll provide lifetime free batteries and support services. To get started, call us today at (717) 763-1210 or contact us now.
Share this