10 Tips To Get More Out Of Your Hearing Aid Batteries | Beltone
Hearing aids are powerful tools for improving your hearing. But as soon as you hear a continuous beep, you know it's time to change the batteries. Hearing aid battery sizes vary, and so does their lifespan.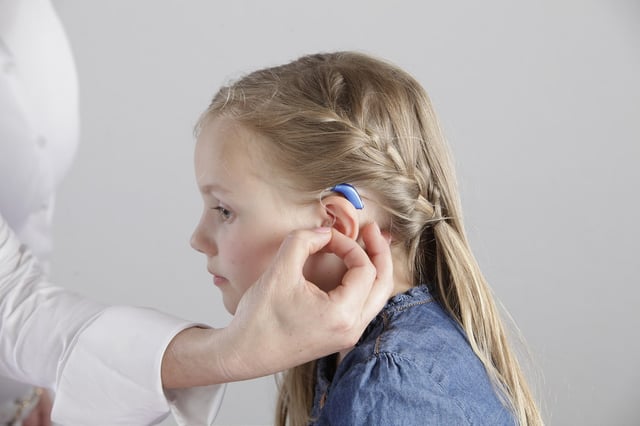 A typical battery should last for at least three days, but most batteries don't last for more than seven days. The battery lifespan depends on factors like the type of device you have, the number of hours you use your device, whether you use it for audio streaming and how you care for it. Here are a few tips on how to make hearing aid batteries last longer.
Initial Use
Remember these tips for initial use:
Leave the plastic tab on until you're prepared to start using the battery: Each battery comes with a plastic tab to keep it fresh until you start using it. Don't pull this tab off for fun. If you do, the battery will activate and begin to drain.
Wait five minutes before inserting your new battery: After you pull the tab from your new battery, you should wait for exactly five minutes for it to be fully activated. During this time, the zinc in the battery mixes with the air and helps it activate. Waiting for exactly five minutes can help you extend the battery life by at least two days.
Check the expiry date on any battery you want to buy: Hearing aid batteries degrade continuously while in storage, so you must purchase a battery that hasn't been on the shelf for a long time. Check the expiry date and purchase batteries that are valid for at least one year.
Always use the oldest pack of batteries first: Use the acronym FIFO when using your hearing aid batteries. FIFO means "first in first out." In other words, always use your oldest batteries first.
Proper Handling
Be sure you properly handle your batteries by following these rules:
Clean your hands before touching the battery: Be sure to wash your hands properly with soap and water before you handle your new or old batteries. Dirty hands can introduce dirt and grease to the battery which can shorten its lifespan.
Keep the battery door open at night: Turn off the hearing aid and open the battery door at night to reduce drain. Leaving the door open will also help moisture escape from the battery.
Consider using a dehumidifier: A dehumidifier can remove a considerable amount of moisture from your device and its battery, enhancing the battery's performance and efficiency.
Storage
Don't forget to store your batteries properly in these ways:
Remove the batteries during times of extended storage: When you aren't going to use your hearing aids for a long time, it's better to take out the batteries. Doing so will reduce the moisture trapped in the compartment while preventing unnecessary drain and corrosion.
Store your batteries in a cool and dry place: Avoid storing your batteries in places with extreme temperatures like your kitchen or bathroom. Don't store them where they'll be exposed to the weather or large amounts of moisture either.
If you believe you need hearing aids, look no further than Beltone. We offer our customers the highest-quality hearing test services so we can provide the most suitable programmable hearing aids. Any device you get with us will be backed by a five-year warranty, and you'll get lifetime support services and free batteries. To get started or receive more information about hearing aids, call us at (717) 763-1210 or contact us now.
Share this