Welcome to the Beltone Experience
If you're curious about the world of better hearing, we invite you to learn why Beltone is the choice of millions when it comes to fantastic hearing care.
The more you know, the better you hear
Beltone knows the importance of a getting a baseline hearing test. Recent studies have proven that the earlier hearing loss is identified, the more good hearing you'll keep, going forward.
That's why we make our state-of-the-art hearing screenings complimentary. They're easy, comfortable and thorough. Your results are presented clearly. And, because hearing loss is caused by so many issues, there's a good chance you won't even need hearing aids.
BelCare™—the aftercare program that sets us apart
Once you purchase Beltone hearing aids, we service them for as long as you own them. With over 1600 offices to serve you, you can walk into any participating Beltone and be welcomed with open arms.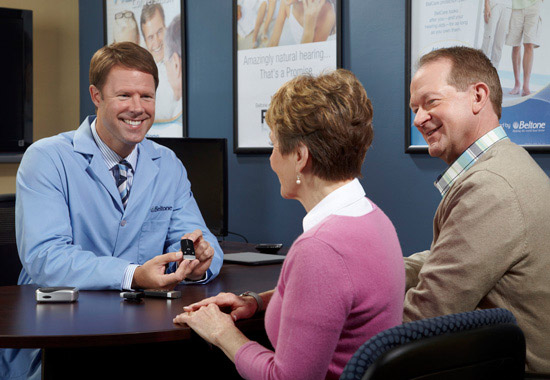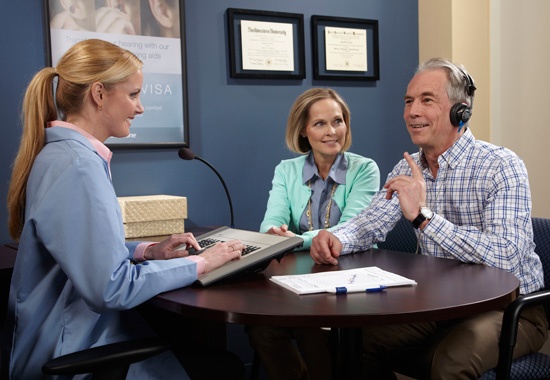 Your office visit – overview
First, we learn about your lifestyle, health history and hearing goals. Then, we give you a thorough hearing evaluation, and carefully explain your results.
Often, no hearing loss is found, and we look forward to seeing you the following year for your annual exam. Sometimes, we discover a hearing loss that's caused by a temporary condition, such as ear wax or an ear infection. In those cases, hearing aids are unnecessary.
If we do find a hearing loss treatable with hearing aids, we'll recommend the hearing aids best for you, based on several factors. With so many Beltone hearing aids, choosing the right style and model is easy.
Of course, trying on hearing aids in the office will give you a good idea of what to expect. And, once we program your new hearing aids to help you exactly where you need it, better hearing is all yours!